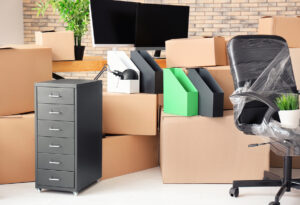 Any business relocation is a strategic choice that needs thorough planning and consensus from all stakeholders. You only get one opportunity to get it properly, so take charge by hiring a professional business moving company. Try of Office Moving In Dubai, our services include packaging, office movers, residential movers, corporate relocating, installations, and warehousing, among others, to meet all of your relocation needs. Personnel must be well-briefed and preparation must be completed to the last detail in an office transfer. Only a competent office mover, such as Unique Home Movers, will be able to thoroughly examine your workplace relocation, identify any issues, and address them up front. Office Moving In Dubai is easy now.
We offer the following services for effective company relocation:
– Moving Counselors to assist you at every step of the way
– If needed, a full relocation service is offered, from packing to unpacking
– Estimated cost in advance
– Carefully handle all of your stuff, particularly specialty objects
– Large, modern vehicles ensure on-time delivery
– no broken-down trucks here
– Supplies for packing are on hand
– Insured for quick and effective claim settlement
– Your items will be transported by professional drivers. If necessary, secure, climate-controlled storage is available. Client files containing critical information are labelled with a tracking number
– Office equipment that is valuable and sensitive, such as computers, is properly wrapped, and office furniture is professionally assembled. Office Moving In Dubai.
Unique Home Movers is your one-stop shop for all of your moving requirements. Not only will we pack your items with care, but our staff will also load them into the van and ensure that they are delivered securely and promptly to the new place. Most significantly, we have a strong reputation in the industry for adhering to international standards while providing relocation services. Furthermore, the services we provide are assured to be cost-effective and affordable without sacrificing quality.
Please contact us as soon as possible at 0525280886 right now for more information about our moving services and to make a reservation. You may also fill out our Instant Quote Form, and a member of our staff will contact you as soon as possible.
Office Moving In Dubai is just a call away.