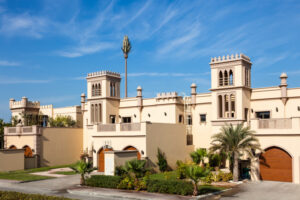 If you're looking for the best villa movers in Dubai, you've come to the right place. Stop looking; we are the ideal movers in Dubai, Abu Dhabi, and other UAE cities. Unique Home Movers guarantee that every part of your villa is relocated swiftly and professionally by employing an experienced, devoted, and competent team of movers and packers. We all know how difficult it is to say goodbye to your former well chosen housing, offices, or villas since we all have emotional links to our prior homes, offices, or villas. As a result, our employees work diligently and wisely to ensure that everything goes according to plan at your new location. We are one of Dubai's top-rated villa moving service companies, having a lengthy history in the city's relocation sector.
Unique Home Movers is responsible for the complete care of your belongings as well as insurance for any transit damage during the full transfer of your belongings to the new site. We understand the needs of relocating a villa and are prepared with the finest and most common methods for packing and unpacking belongings. This isn't something that every agency offers. With Unique Home Movers, you may be stress-free and unconcerned about the relocation process.
Unique Home Movers will re-create your Villa in the new location in the manner that you desire, or even more so, thanks to the innovative ideas of Unique Home Movers' specialists. Unique Home Movers are just what you require while relocating your home, so do not hesitate to contact them during the relocation of your Villa. It is assured that you will get the greatest experience possible.
Villa Relocation in Dubai, United Arab Emirates
In Abu Dhabi, villas are being shifted.
Ajman Villa Relocation
In Dubai, villas are shifting.
In Sharjah, a villa is being relocated.
In the United Arab Emirates, villas are being relocated.
Unique Home Professional Movers in Al Barsha Dubai |525280886|