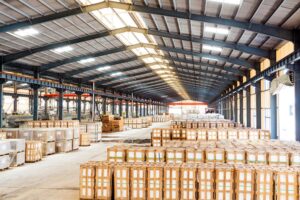 Looking for Movers and Packers in Dubai?
When it comes to relocating their employees and operations, businesses all around the world look to Unique house movers. Regardless of which nations they're going to, company managers may benefit from unique house movers' knowledge and competence in office relocations throughout the world. Try the best Movers and Packers in Dubai today.
Our procedures have been condensed into a single, smooth transition that incorporates the many aspects, such as planning, project management, communication, human interaction, and deadline punctuality. As a company manager, we realise how important your bottom line is, thus we make sure you have as little downtime as possible throughout your relocation. As a result, it is preferable to entrust the job to competent and reliable packers and movers. Visit the Movers and Packers in Dubai.
Relocation Services Tailored to Your Needs
Relocating business premises offers different challenges from domestic moving, although both are often stressful for anyone relocating. The logistics of moving offices take on a different aspect, due to the amount of confidential information involved. (Dial : 00971 525280886)
Protect Your Assets During Shifting
As a business manager, the protection of your customer's company assets is non-negotiable. The team at Unique home movers, United Arab Emirates understands the importance of security for IT equipment and data storage. We ensure full decommissioning of IT and telecoms systems is carried out correctly the night before or on moving day, so there are no loose ends or possibilities of leaked information.  Need our help?
Managing client privacy when moving business premises, it's understandable that you as a manager must safeguard your clients' confidential information. Whether you keep details on hard copy in lockable filing cabinets or store them digitally, you can reassure your clients their privacy will not be compromised. Managing employee expectations office relocations are stressful for most concerned. Your employees not only have to worry about their new workplace, they will also be wondering where their kids will go to school along with a host of other concerns.
For this reason, it's vital you manage your employees' expectations during the move. This is where Unique home movers UAE's extensive experience moving offices stands apart from other movers. As manager, we liaise with you at every stage, so you can confidently inform your employees about what to expect within precise timelines. Of course, what you choose to tell your staff is up to you, therefore, when you choose Unique Home Movers, you will be armed with all the facts if called upon to elaborate.
Managing Business Continuity
At Unique Home Movers, we take a personal approach that takes into consideration the needs of individual employees, as well as business managers. Our lines of communication are open 24/7. We operative proactively, so you don't have to keep calling us. We'll contact you to reassure you that deadlines are being met. Contact our Dubai moving team and start planning your office move today. Our moving consultants will work with you to ensure a seamless transition with as little disruption to your business as possible. Give us a call now.
Conclusion
The procedure of office shifting is full of intricacies. These guidelines will help you avoid every possible red flag while selecting and working with a Packers and Movers company. Write us on facebook.
Doing extensive research work
Choosing a well-equipped company with having a well-trained crew
Comparing multiple quotations
Giving minimum advance payments
Paying money via bank or online transfer
Shunning the involvement of any third party
Demanding written documents (Item's list, payment receipt, invoice, Insurance form, etc.) from the company.
Wish you best of luck and Happy Moving with us.  www.uniquehomemovers.ae!
Also visit our partner companies Movinco logistics, Dubai movers…