BEST MOVERS AND PACKERS COMPANY IN DUBAI, SHARJAH, ABU DHABI
In Dubai, Sharjah, and Abu Dhabi, the best moving and packing company: Relocating or shifting a home is a difficult task. In the past, it was not a very difficult job, but it has suddenly become one. The reason for this is because nowadays, everyone uses small items to entertain themselves or rest at home. Some of those items are quite fragile, and they must be handled with extreme caution while moving into a new home. In this case, a professional moving firm, such as Unique home Movers and Packers in Dubai, should be sought.
The reason for this is that our team has been thoroughly trained to deal with such situations. We have a lot of experience in this area. And we are committed to ensuring that our clients are happy. We personalize our services so that anybody may profit from them. When it comes to movers and packers in Dubai, we are a highly competent firm that ranks among the best. For Movers And Packers In Dubai
Best Relocation Company in Dubai, Sharjah, and Abu Dhabi
If you decide to move to a new property on your own, it will undoubtedly be a challenging process. You'll need to start by looking for items that are about to go to waste and that you don't want to take with you to your new home. You must figure out how to do it, which can take a long time. After that, you must pack all of your belongings, which might take a long time. Because you've been taught to do this job, you'll be able to effortlessly ruin delicate items. So that's where we come in handy. We have a talented group of employees that have been trained for this position.
Who knows how to get this task done better than you? When it comes to relocating your home or villa in Dubai, Unique Home Movers and Packers should be your first choice since we are the best. Company Reviews For the best Movers And Packers company In Dubai, visit here.
You'll be curious as to how our team functions. And what measures do we take to complete this difficult and essential task for you? We are not the type of business that hides its assets. We are quite transparent and have no qualms about informing our consumers about our activities. In fact, we tailor our procedures to our client's specific needs in order for them to feel comfortable. As a result, our staff will visit your home. We'll put aside the items you didn't want to bring with you with your aid.
Then we carefully pack the goods that you specify should accompany you. We carefully placed the items into cartons after gently packaging them. After that, we carefully and softly bring them back to the vehicle. Best Moving Services in Dubai by Movers and Packers. After that, we gently unpack the items and, with your aid, put them where you specify on your new home. All of these processes are completed flawlessly, and we make every effort to keep your belongings secure.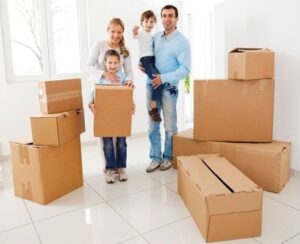 We adhere to a strict procedure. Our staff will come to your house first. We'll provide you an overview of how the project will be completed. We will provide you with an evaluation. All of this will be put down. We will provide you with a booklet that details all of the procedures we will take to guarantee that your project is completed correctly. We'll examine your entire home and, with your assistance, form some judgments on how this project will be completed. We will seek your opinion at every turn. Dubai's Best Mover And Packer Company
We will not be able to complete this task only on the basis of our own regulations. We believe in tailoring our procedures to the specific needs of our customers. Because client satisfaction is at the top of our priority list. Our clients are always correct, according to our formula. As a result, we are less stringent and adapt our procedures to serve our clients. We also want your input so that we can figure out what matters most to you so that we can pay them more attention. In summary, we have complete faith in our consumers and actively seek their input. You may also look into movers and packers in Dubai.